Second International Workshop within ASEAN-Russia joint project
January 30, 2019
Second International Workshop within ASEAN-Russia joint project «Development of expert systems based on large-scale soil-geographic databases» was held by the Land Development Department of the Ministry of Agriculture and Cooperatives of Kingdom of Thailand from 3 to 7 of December.
Representatives of Russia (Lomonosov Moscow State University), Thailand (the Land Development Department) and Myanmar (the Department of Agricultural Research of Myanmar, the Department of Agricultural Land Management and Statistics, Pyin Oo Lwin Land Use Department) continued to work towards the exchange of experience, the promotion of expert systems for the inventory and evaluation of land resources for sustainable land management, the adaptation of devised software to the needs of ASEAN states.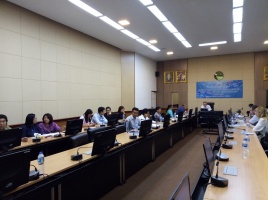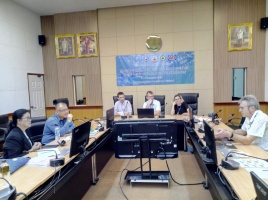 Workshop participants discussed issues related to methods of collection, storage and harmonization of soil data with an emphasis on the possibilities of practical application of the Soil-Geographic databases.
On 5 of December the workshop participants attended the Opening Ceremony of World Soil Day 2018, which took place at The Golden Jubilee Museum of Agriculture. The specialists of the Soil Data Center of Moscow State University delivered a welcoming speech and presented a poster presentation on the topic: «Organization of monitoring fertility and soil pollution of the agricultural lands of Russia: indicators, methods and standards.»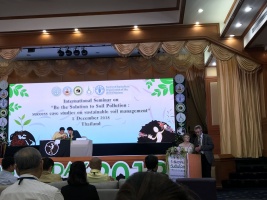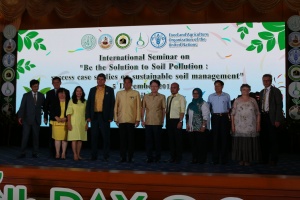 The Opening Ceremony of Center of Excellence for Soil Research in Asia (CESRA) was held on 6 of December. The work of the center is aimed at supporting the plans of the Asian Soil Partnership with an emphasis on regional priorities.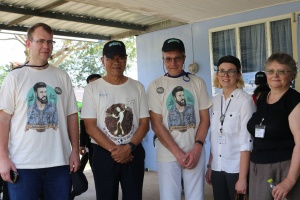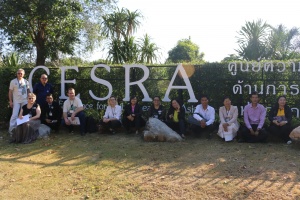 The Third Workshop will be held in Myanmar in May 2019.
---