E-agriculture: potential and prospects
November 23, 2018
In September 2018 a meeting was held in Azerbaijan with the participation of scientists from the Azerbaijan National Academy of Sciences (ANAS), the Soil Data Center of Moscow State University after M.V.Lomonosov (Moscow State University) and responsible persons of the Ministry of Agriculture.Participants have discussed the potential and prospects of using modern scientific approaches in the creation of electronic agriculture (e-agriculture).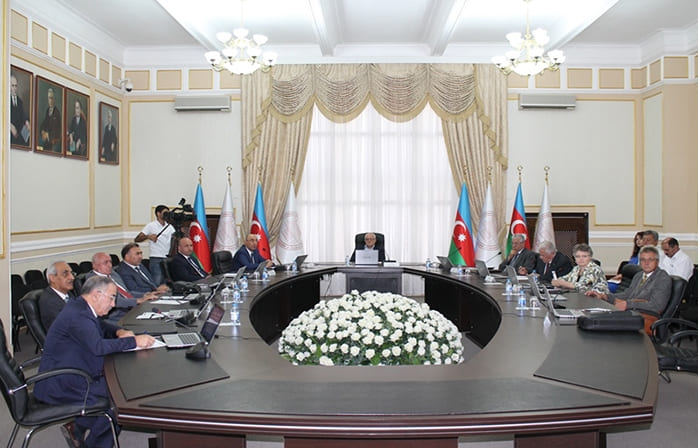 The meeting was opened by the Vice-President of ANAS, academician Ibrahim Guliyev. He spoke about the role of scientific appointment in the development of the agricultural sector. Correspondent member of ANAS Amin Ismailov delivered a speech on the topic «Joint work with scientists of Moscow State University in the process of international integration of Azerbaijani soil science».
Representatives of the Moscow State University named after M.V.Lomonosov, the Eurasian Center for Food Security and the Data Center, Professor Irina Alyabina and an expert from the Organization of Agriculture and Food Products of the United Nations Oleg Golozubov made a presentation on the theme «Soil and Geographic Data Base. Soil databases: the experience of implementation in Russia and the post-Soviet space. (Global Trend in Modern Soil Sciences)».
The meeting was proceeded with the speeches of the adviser of the Minister of Agriculture, candidate of agrarian sciences Ilham Bayramov and the General Director of the Center for Agrarian Science and Innovations of the Ministry of Agriculture, candidate of agrarian sciences Vugar Babayev.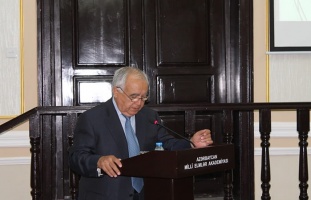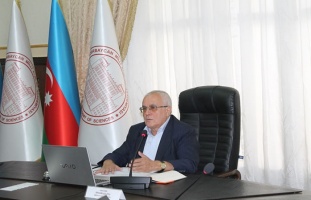 The meeting exchanged views on food security, standards in the study of land, harmonization, etc. The sides discussed issues of mutual exchange of experience in the field of agrarian science, consultations, joint measures to increase the effectiveness of scientific research work, as well as mutual support of the parties in scientific and scientific and organizational activities in this field.
http://science.gov.az/news/open/8596
---